soooooo Thursday night I went to check out the MAC Colour Craft collection. I thought I was going to be blown away by the MSF's again but not this time around! When I swatched it they were a bit "chunky", didn't feel the same way the MSF's in the Blonde, Redhead, Brunette collection, such soft powders.... Anyways, I ended up buying the following lipsticks and the 226 brush, which I forgot I bought from the B,R,B collection haha, an extra one couldn't hurt.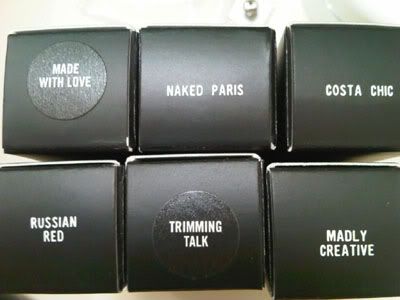 Russian Red is permanent and Costa Chic is from the Euristocrats collection sooo I guess I'm talking about just 4 colors from the latest collection :p
I aslo stopped by Sephora to pick up Metro Chic polish by OPI, oil from OPI, and two Sephora liners (I love them!)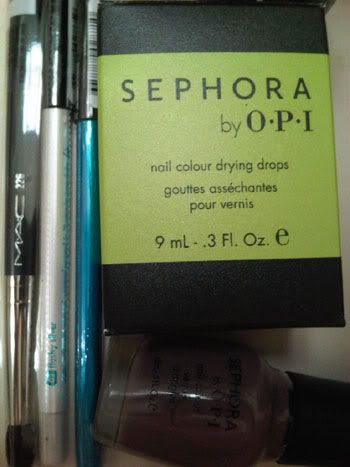 ttyl!